Tax Amnesty on Foreign Income: Kenya Government Extends Deadline again to 30th June 2019
Tax Amnesty on Foreign Income: Kenya Government Extends Deadline again to 30th June 2019
By Mogeni Gekara Samuel
In 2016, the Tax Procedures Act was amended to provide for tax amnesty for people who repatriated taxable income into Kenya and the deadline was set for 31 December 2016. In the Finance Act 2017, the deadline was extended to 30 June 2018. However, despite the extensions, the uptake of the tax amnesty has been very low. During his Budget Speech Treasury Cabinet Secretary Henry Rotich, attributed the tax amnesty extension to its slow uptake:
"….the Tax Procedures Act was amended to provide a tax amnesty on income declared for the year 2016 by a person who earned taxable income outside Kenya. In 2017, I extended the period from December 30, 2017 to June 30, 2018 for the year of income 2016. ..However, despite the extension, the uptake of amnesty has been low partly due to concerns that when the monies are returned, questions will be raised regarding the source as required by Financial Reporting Centre.

In this regard, and in order to encourage the uptake of the amnesty, I propose to extend the period of amnesty from June 30, 2018 to June 30, 2019 and the year of income declaration to be 2017."
In a move to encourage the uptake of the tax amnesty and clarify questions raised by tax payers, the Cabinet Secretary has extended the deadline of filing the amnesty to 30 June 2019 for income earned up to 31 December 2017. The Cabinet Secretary has additionally exempted repatriated income from the provisions of various Acts relating to reporting and investigation of financial transactions. However, these exemptions DO NOT cover funds resulting from drug trafficking, poaching and terrorism.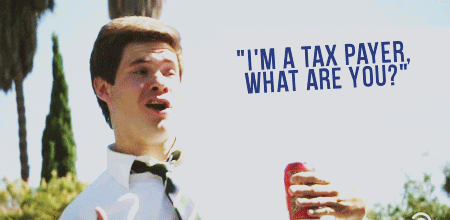 The Finance Bill must be Passed for Tax Amnesty
The extension of the deadline in the Finance Bill will come in force after the Bill has been passed by Parliament, the President has signed it into law and the Finance Act has been gazetted.
There is a risk, though minimal, that this provision may NOT be passed into law. In this case, the current Section 37(B) will remain in force meaning the deadline of 30th June 2018 will remain. Therefore, if you will not have submitted your amnesty return, you will be out of time. You will no longer qualify for the amnesty in case the Bill won't be passed in parliament.
Need a Tax Consultant?
For more information on foreign amnesty declaration kindly contact Mogeni Gekara Samuel at Stratton Consulting via email s[email protected] or visit our Tax Consultancy website www.stratton.consulting. Visit us at our Mombasa Office, Kaderbhoy Building, Nkrumah Road where we assist businesses attain tax efficiency.